AM5218MZTL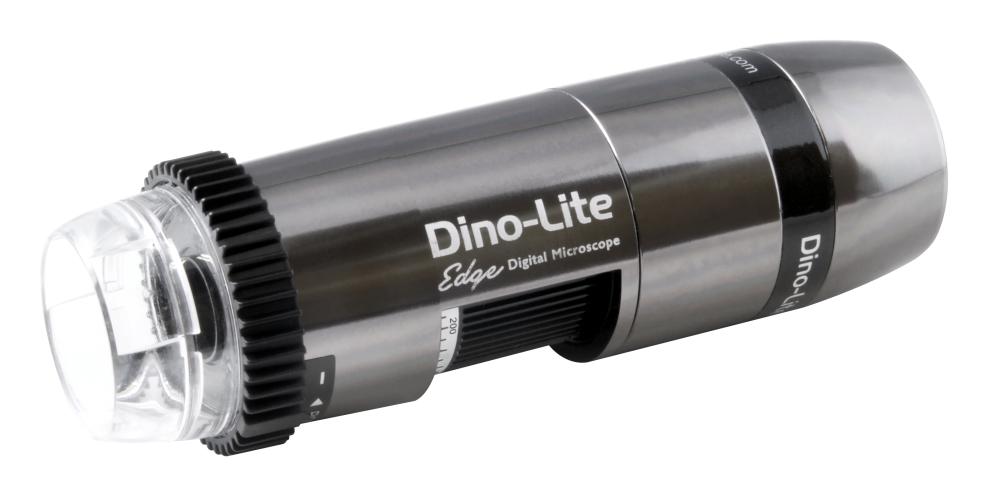 Summary
The Dino-Lite Edge DVI series, the AM5218MZTL provides stunning imageswithin 10-140Xmagnification with low latency streaming. Connecting directlyto aLCD monitor with 720p, the AM5218MZTL can be well-suited to ahost of applications where space or security is a concern.
Overview
DVI interface
The DVI interface allows Dino-Lite to deliver real-time images to a LCD monitorwithout the presence of a computer.
Highopticalresolution
The superior optics adopted in the Edge series reveals the finest details, answering the needs of the most demanding microscopy applications.
Long-Working-Distance (LWD) optics
The LWD optics yields more working space between the object and the microscope, making it ideal for applications such as repairing or assembly.
Microtouch button
This touch-sensitive button allows to freeze/unfreeze image or tocontrol the LED on/off with a long-tap
Interchangeable caps
The interchangeable caps provide adaptability to numerous applications with alternative lighting or object interface, such as but not limited to diffused-light, ring-light, coaxial-light, etc.
Gallery
Specification
Model
AM5218MZTL Dino-Lite Edge
Interface
DVI
Product Resolution
720p resolution
Magnification
10X~140X
Frame Rate
60fps
Sensor
Color CMOS
MicroTouch
Yes
Unit Weight
125 (g)
Unit Dimension
10.5cm (H) x 3.2cm (D)
Information about working distance and field of view
M WD FOV (x) FOV (y) DOF
10 234.5 39 23.4 12.0
20 112.5 19.5 11.7 4.5
30 72.5 13.0 7.8 3.1
40 54.5 9.8 5.85 1.8
50 43.5 7.8 4.65 1.2
60 37.5 6.5 3.9 0.9
70 33.7 5.6 3.375 0.6
80 31.3 4.9 2.925 0.5
90 29.9 4.3 2.625 0.37
100 29.2 3.9 2.325 0.28
110 29.1 3.5 2.1 0.22
120 29.3 3.3 1.95 0.17
130 29.8 3.0 1.8 0.12
140 30.5 2.8 1.65 0.09
M = magnification rate WD = working distance without front cap
FOV = field of view DOF= depth of field Unit = mm